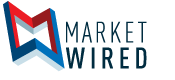 Maharishi University of Management Announces New English as a Second Language Program
/EINPresswire.com/ -- FAIRFIELD, IA--(Marketwired - June 13, 2016) - Maharishi University of Management (MUM) is happy to announce the launch of a new English as a Second Language (ESL) program to aid students wishing to improve their English speaking skills for use in professional or academic settings.
The new program features the Focal Skills Method, a modular system of language learning that allows students to focus on developing one set of skills at a time. The modules include listening, reading, writing, and speaking. This modulated approach gives students a firm foundation in each skill before they move on to the next module.
In addition to the modular course work, the MUM ESL program will offer coursework in understanding American culture and government, and English-language film. Student learning is supported by the wide variety of books in the MUM ESL resource library.
Upcoming start dates for the ESL program include August 22, 2016, October 31, 2016, February 13, 2017, and May 1, 2017. Read more information here.
Maharishi University of Management (MUM) is a private university located in Fairfield, Iowa. MUM features a Consciousness-Based(SM) Education curriculum which has been accredited for bachelors, masters, and doctorate degrees. Our degree programs include the arts, sciences, humanities and business. Through Consciousness-Based(SM) education, MUM combines the traditional disciplines with a project based approach and self-development programs. This innovative approach to university life includes the Transcendental Meditation® program, organic vegetarian meals, and a block-system to allow for maximum learning in a low-stress environment.
For more information, call the Admissions Office at 800-369-6480 or visit http://www.mum.edu.
Image Available: http://www.marketwire.com/library/MwGo/2016/6/10/11G102421/Images/Students_in_class_at_MUM-df115a5d5d12a18f98e531dd0c463496.jpg
Contact:
Katie Kelafant
Maharishi University of Management
1000 N. 4th Street, Fairfield, IA 52556
kkelafant@mum.edu
Powered by