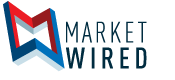 Maharishi University of Management Announces New Degree Program in Maharishi AyurVeda and Integrative Medicine
/EINPresswire.com/ -- FAIRFIELD, IA--(Marketwired - June 15, 2016) - Maharishi University of Management (MUM) is excited to announce its new Master of Science in Maharishi AyurVeda℠ and Integrative Medicine degree program, offering a comprehensive, prevention-oriented approach to healthcare based on Maharishi Mahesh Yogi's revival of ancient Ayurvedic knowledge.
There are three tracks of the MS in Maharishi AyurVeda and Integrative Medicine program:
a one-year, in-residence track located on-campus at MUM
a three-year online distance education track
a concurrent degree, offered as a part of the recently launched dual MD/MS track, a collaborative program designed by MUM and the American University of Integrative Sciences School of Medicine (AUIS), located on the Caribbean island of St. Maarten.
Students will learn how to provide clinically-effective health care, without side-effects, using a wide range of Ayurvedic knowledge. Students will learn about the physiology, pathology, diagnosis and treatment of disorders of the eight organ systems from the perspective of Maharishi AyurVeda, as well as explore other major systems of natural medicine.
The program aims to train dedicated individuals to practice healthcare with a scientific but natural approach that's rooted in the knowledge of Maharishi AyurVeda. Through lectures, discussions, and live case studies in the on-site Integrative Wellness Center, students receive systematic and advanced practical training in the many time-tested modalities of Maharishi AyurVeda.
Graduates of the program can become Maharishi AyurVeda practitioners who work as consultants with chiropractors, osteopathic and medical and naturopathic doctors, and yoga and nutrition centers. They can also own and operate their own Ayurvedic consulting businesses in states that are approved as "health freedom" states in accordance with the Health Freedom Act.
For more information about the MS in Maharishi AyurVeda and Integrative Medicine see: mum.edu/integrative-medicine
Founded in 1971, Maharishi University of Management, (MUM) offers Consciousness-Based℠ Education, a traditional academic curriculum enhanced with practice of the Transcendental Meditation® technique, which reduces stress, develops total brain functioning and better health, and cultivates creativity and intelligence. Students are encouraged to follow a more sustainable daily schedule that balances study, exercise, meditation, and rest, without the typical college burnout. All aspects of campus life nourish the body and mind, including organic vegetarian meals served fresh daily. Located in Fairfield, Iowa, MUM is accredited by The Higher Learning Commission and offers bachelor's, master's, and doctoral degrees in the arts, sciences, humanities, and business. Visitors Weekends are held throughout the year. For more information, call the Admissions Office at 800-369-6480 or visit http://www.mum.edu.
Katie Kelafant
1000 N. 4th Street
Fairfield, IA 52556
kkelafant@mum.edu
Powered by