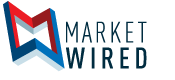 Filmmaker David Lynch to Give 2016 Commencement Address at Maharishi University of Management
/EINPresswire.com/ -- FAIRFIELD, IA--(Marketwired - April 18, 2016) - Maharishi University of Management has announced that the commencement speaker for their Class of 2016 will be acclaimed filmmaker David Lynch.
Graduation exercises will take place Saturday, June 18, at 1:00 p.m. in the Maharishi Patanjali Golden Dome on the Fairfield, Iowa campus. Mr. Lynch will be giving a spontaneous Q and A session with students instead of a traditional speech. Four students will be joining him on stage to ask him questions about life-oriented topics that commencement speakers traditionally address.
As part of the commencement ceremony, the university will present Mr. Lynch with a Doctor of World Peace honoris causa degree, "In recognition of the enormous role he has played in promoting Maharishi's knowledge throughout the world, transforming people's lives through the work of the David Lynch Foundation, and laying the foundation for a truly peaceful world," said Dr. Bevan Morris, president of Maharishi University of Management, in a statement. Mr. Lynch has also been an important member of the MUM family, as a member of the Board of Trustees and in lending his name to the David Lynch MFA in Film program (DLMFA).
As a result of the Foundation's activities, hundreds of thousands of people have learned and benefitted from the Transcendental Meditation technique. Mr. Lynch has been practicing TM since 1973, and has spent time on campus on several occasions. In 2006, he offered the first of three annual "David Lynch Weekends," which brought hundreds of visitors to campus to learn about consciousness, creativity, and the brain.
"Not only is David transforming lives through his Foundation, he has made countless people aware of the Transcendental Meditation technique throughout the U.S. and around the world," said Craig Pearson, executive vice-president of MUM. "Many well-known thought leaders in the U.S. have adopted the practice and have publicly endorsed it at events sponsored by his Foundation. He presents Maharishi's knowledge in such a clear, compelling, and heartfelt way."
Mr. Lynch has been internationally known for his highly original films and Twin Peaks television series. His David Lynch Foundation, started in 2005, raises funds to support bringing the Transcendental Meditation technique to those most in need: underserved inner-city students, veterans with PTSD and their families, and women and children who are survivors of violence and abuse.
Lynch has been nominated for an Academy Award 4 times; three times as Best Director and once for Best Screenplay. The French government awarded him the Legion of Honor, the country's top civilian honor, as a Chevalier in 2002 and then an Officier in 2007. He has won France's César Award for Best Foreign Film two times, as well as the Palme d'Or at the Cannes Film Festival and a Golden Lion award for lifetime achievement at the Venice Film Festival. Mr. Lynch has been described as "the most important director of this era" by The Guardian as well as "the Renaissance man of modern American filmmaking" by Allmovie.
Maharishi University of Management (MUM) in Fairfield, IA is a private university featuring Consciousness-Based Education. The accredited traditional curriculum offers bachelor's, master's, and doctoral degrees in the arts, sciences, humanities, and business, but also integrates self-development programs. Innovative aspects include the Transcendental Meditation program, one course at a time, and organic vegetarian meals. Visitors' weekends are held throughout the year. For more information, call the Admissions Office at 800-369-6480 or visit http://www.mum.edu. 
Image Available: http://www.marketwire.com/library/MwGo/2016/4/14/11G093511/Images/David_Lynch-Adam_Bordow-89898f788acea8269dbdcb174bd22678.jpeg
Katie Kelafant
864-381-1921
kkelafant@mum.edu
Powered by